Furnace Sogra-3
Furnace Sogra
Safe furnace made particularly for winter tents!
The 'Sogra' Furnace is built to heat Mobiba winter tents but it is not a furnace to be used for camping saunas. It has a special spark-arrester, which protects your tent from burning and requires one load of burning wood for the most efficient burning. The 'Sogra' creates a very pleasant atmosphere inside your winter tent with possible temperatures around +21 C (70 F).
The most compact furnace
The furnace perfectly fits into the trunk of a car and weighs only 11 kg (24,3 lbs)! It can be used for camping cooking equipment, since mugs and bowls can be placed on top of the furnace without any disadvantage.
Parameteres:
| | |
| --- | --- |
| | |
| | |
| | 42 х 60 х 47 cm / 16,5 x 23,6 x 18,5 inches |
| | |
| | |
| FurnaceHeight with chimney: | |
| Depth of the combustion chamber | |
| Combustuion chamber volume | |
| | |
| Total length of a chimney module | |
| Useful length of a chimney module | |
Accessories
Recommended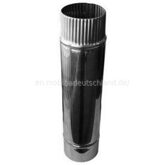 Is located in sections